Recruiting Designed To Find Niche Insurance Professionals
For many years insurance agencies have targeted producers that can build a vertical market within a particular niche. The reasons for this strategy are obvious and plentiful, but we have now seen a push for agencies to hire all positions within a niche. Sometimes even a niche within a niche. As producers build out these niche markets, the expectation from the client is higher that tools, resources, products, and client service will come at a higher level. Firms have responded by pro-actively hiring people to build out that story. Here are some recent projects we have worked on that are a testament to that fact:
Senior Financial Analyst, Pharmacy Benefits
This agency is looking to provide in-depth analysis regarding pharmacy spend for larger clients. As overall health insurance costs sky rocket, companies are looking for ways to mitigate those costs by implementing strategies that reduce spend, integrate with the broader health and wellness platform, and ultimately provide an outcome of a healthier patient with fewer pharmacy needs. This individual will blend strong analytical skills with technical knowledge of the PBM world to know where those dollars can best be spent.
Personal Lines Director
This role encompasses sales, marketing, operational efficiency, scalable operations, and multi-site platforms and infrastructure. Along with driving new sales, this individual will create workflows, execute technology build-outs, partner with administration and operations leaders, and help cross-sell effectively across other lines of coverage. Not only will they work on traditional auto, life and home products, but also some high net worth and more complex clients. Knowledge from A to Z within this niche is necessary, along with knowing the ins and outs of both sales and service from top to bottom.
Senior Benefits Marketing Analyst
Many Account Managers within the Employee Benefits division of an agency do it all – renewals, new business marketing, RFPs, claims analysis, daily service, and much more. This role separates out the marketing function, much like agencies do with property and casualty divisions. This individual will partner directly with carriers to develop relationships, work with underwriters on renewal rates, collect enrollment information, and make sure everything that goes out on a proposal is complete from cover to cover. By separating these duties from other daily activities of account managers, it frees those individuals up to provide a higher level of relationship to each client to improve retention.
Account Executive, Risk Management
While many components of this role are similar to a traditional AE role, this agency is looking for someone specifically who has dealt with larger accounts. They even have a minimum revenue target that a candidate has to have experience with before being considered. Add in a couple of risk categories that are predominant and again you have the idea of needing someone who has worked a niche within a niche. This makes the talent pool quite shallow and forces everyone to change/adapt their strategy on how to find qualified candidates.
There are a few things to keep in mind when recruiting for niche positions:
1. Timing may need to be adjusted. Finding these kinds of candidates may take time. Additionally, there is more likelihood that these individuals are NOT actively looking. They are happy, passive candidates that will only listen to a pitch for a new role if there is something compelling about it. Even with that, it could take some time to have a candidate engage in a conversation. And when they do, they will not want to be pressured to make a decision.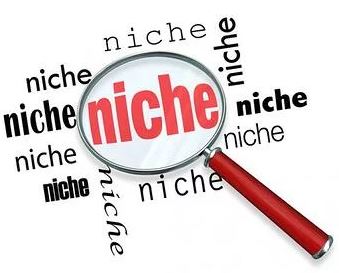 2. Sometimes it may make sense to consider a retained or exclusive contract with an outside search firm. This gets the attention of both the recruiting team and the candidates who will receive calls and outreach from that search firm. If 3-4 different people reach out to them about a niche role that is unique, special, and intriguing, the shine will dull over time and those candidates may just stop taking the calls at all.
3. You better know your story. What makes your agency different than others? Are there any perks to your role or culture that they should be aware of for the interview? Specificity is necessary in this part of the process. I spoke with a candidate recently who had all kinds of questions for me about the company I was representing. They didn't ask a single question about the role until they got past all their inquiries about the company. Once they knew I had a lot of details about the client (thankfully I had worked with the client for over a decade and knew their story well) they didn't even need to know many details about the role. Most of that ended up being pretty self-explanatory.
4. Who is your competition? Candidates will know the answer to this sometimes before you do. So you better have your ducks in a row and not only know who your competitors are, but what you are going to do that is different, better, and more effective. Once candidates are assured this isn't a new idea that you are just trying, they are going to have more interest in the dialogue with you about your opportunity.
As you consider what niche roles may be on your horizon, I would be happy to be a resource for that conversation. Call or email me any time!