How to Avoid Draft Day Mistakes With Insurance Producer Recruiting
It always strikes me curious how people react to their team's draft choices in the NFL. The armchair QB suddenly knows more than the executives on a team who have put weeks and weeks of research into their draft choices. It often comes down to basic decisions that can also relate to producer recruiting in the insurance industry.
Do you hire the seasoned vet who is going to come with a high price tag and possibly past the twilight of their career?
Do you take a huge risk with organic hires that have little or no proven experience?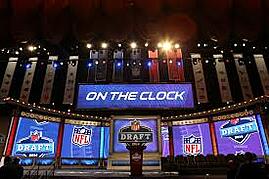 Here are 5 action items for you to consider:
1. There is inherent risk with any producer hire.
Doesn't it feel good to say that out loud? There is no such thing as a sure bet anymore. Perhaps you can get close with an A+ caliber candidate, but little things can always go wrong to prevent the level of success everyone would like in a perfect world.
Instead of not taking risks, the more important factor is how to mitigate those risks.
Think ahead to what you can do to ensure any producer hire is successful. Surround them with resources, a long term game plan, contingency plan for bumps in the road, and proper staffing to know they'll be taken care of with business development goals.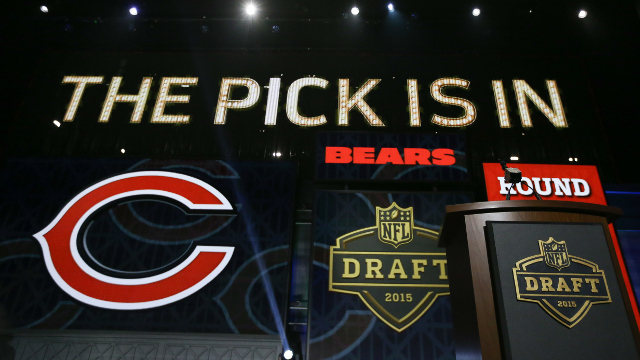 2. It is okay to hire both.
I am a Bears fan and that is exactly what they did. I may not be thrilled with either decision, but they have hedged their risks by adding a quarterback with some true NFL experience at a reasonable price, along with picking hire for a developmental quarterback that has a high upside. The transition may be rough at first, but hopefully…
Both players can push each other
Recognize they need to do what is best for the team
Be a force in the locker room for good
Had the Bears only gotten one of the two QBs, next year's locker room could have looked a lot different. But now the rookie can learn from the true pro, and the starter can be pushed by the young guy hungry for playing time.
3. It is as much about the system as it is the producer (or player).
If you don't already have leadership on board with what the three- or five-year plan is for growth, how can you expect any new insurance producer hire to integrate seamlessly? Instead, first develop your system with leadership buy-in and THEN go look for producers that fit that mold.
If leadership is focused on acquisition of new agencies as a primary source of new revenue, a younger and underdeveloped producer will struggle in that model. Whereas if your plan is to grow organically, it will be tough for an agency owner to fully integrate into that system if their hope is to provide perpetuation in a short period of time.
4. Action nearly always trumps inaction.
This may sound like I am talking out of both sides of my mouth, but sometimes trying too hard to avoid mistakes is a mistake on its own. If you sit back in fear of something going wrong, you may never hire a producer who seems like a bit of a risk. There is no reward if you don't take the occasional risk.
5. Look for role players along with franchise players.
Everyone is looking for that big producer or producer team that can dramatically change the face of your insurance agency, but those are rare and difficult to find. In the meantime, it is critical to embrace the idea of hiring producers that may not build a seven-figure book in 12 months. Those individuals can still be profitable, good for the overall culture, and might bring some new ideas that can impact others positively.
If a producer is going to be profitable in a year or two, shows effort every day, makes those around them better, and has a good attitude, I would encourage you to hire 10 of those every year if you can.
The good news is that the decisions you do make are not going to be closely watched and scrutinized by millions of passionate fans, ready to pounce on even the smallest of perceived mistakes. Be ready to make the occasional mistake or misstep in your pursuit of finding insurance producer talent that can contribute.