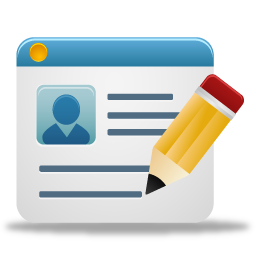 Going back and forth on your next hire? Let Capstone shed some light to settle on your profile.
There's a thin line between insurance agencies using Account Manager or Account Executive to describe an experienced service professional. The insurance industry creates confusion on titles, pay and responsibilities because agencies are plagued by title nuances. In 10 seconds I amassed 12 titles that describe this agency function: Analyst, CSR, Account Manager, Associate, Assistant, Specialist, Client Manager, Client Advocate, Consultant, Account Executive, Client Executive and Risk Advisor...
As we're nearing the end of 2017 I'm guessing you're into Phase 2 of your strategic planning.
What is Phase 1? Determining budgets and body count.
What is Phase 2? Timing (for new hires and based on 1/1 renewals).
Based on those combinations - money, timing, current staff and accounts - you may be struggling to settle on hiring a new Account Manager or go up to the Account Executive level. Let me help. Read through the following keywords (and feel free to click here to peruse our current projects in both disciplines). The one you keep going back to, re-reading and nodding, "Yes that's about 75-80% of what I want," is the direction you should take. Here are the profiles.
PROFILE: ACCOUNT MANAGER
Tactician, client engagement, marketer, renewal management, broad insurance knowledge, cross-selling/upselling, policy administration, behind the scenes, claims liaison
Compensation Range: (slight variance based on markets)- $55k-$80k + discretionary bonus
Wants, wishes and desires: Stability, career pathing, competitive benefits, producer partnership, ease of technology and flex/remote working arrangements.
---
PROFILE: ACCOUNT EXECUTIVE
Strategist, client consultant, negotiator, advisor, retention, hybrid, large accounts (risk management/national accounts, self-funded or private client group), business development, C-suite, new business, resource/vendor management and team leader/manager.
Compensation Range: $100k-$175k + bonus/commissions based on net new growth, team profitability and new origination
Wants, wishes and desires: Autonomy, control, leadership, room for creativity, strategic input, resource accessibility and agile work environment.
---